Conference Venue
The conference will take place at the University of Fribourg, Campus Pérolles, building PER 21, room A140. The address is:
Boulevard de Pérolles 90
1700 Fribourg
To reach the conference venue we recommend to walk or to take the bus to Fribourg, Charmettes.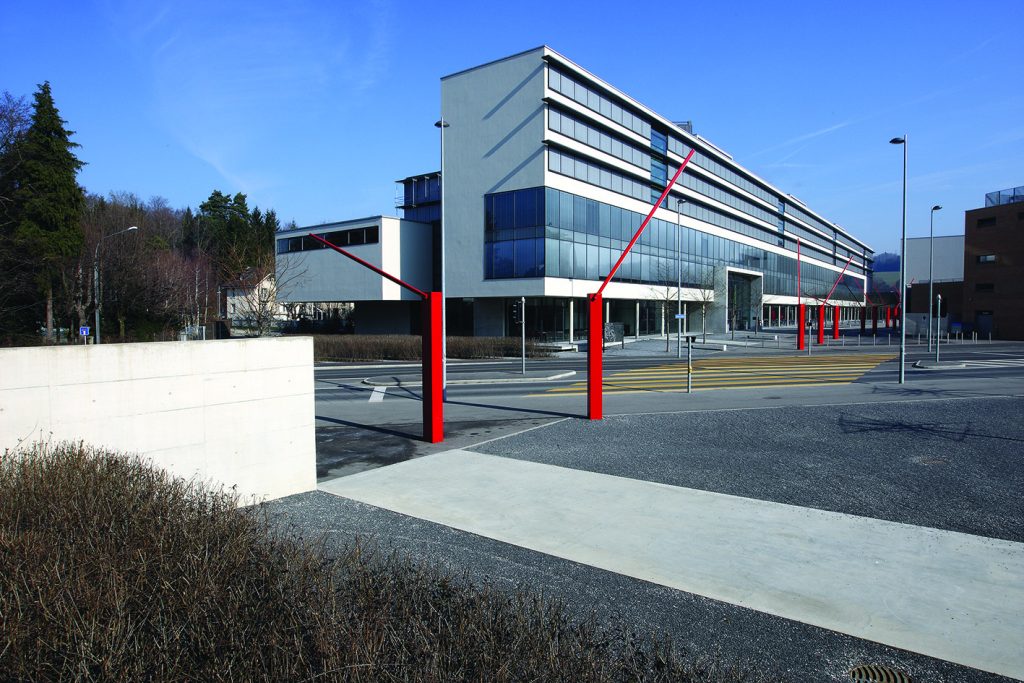 Travel by Train
There are good connections to Fribourg from many places in France, Germany, Austria and Italy. There are also night train connections to Zurich from many cities in Europe like Amsterdam, Vienna, Prague and Budapest. Information can be found at the website of the Swiss Railway. You can also buy tickets there, but it might be cheaper to buy tickets from your local railway company.
Travel by Plane
We recommend to fly to Zurich or Geneva airport. Both airports are well connected to many destinations in Europe and worldwide. Both at "Zürich Flughafen" and "Genève-Aéroport" there are direct trains to Fribourg, which run every 30 minutes and take up to 1h45 minutes. More information on train connections can be found here. You can buy train tickets either online or at the train station.
Getting around in Fribourg
Fribourg is a small town and many places are in walking distance. The university is also easy to reach by bus.
Useful information
The plugs in Switzerland are different from the plugs in the surrounding European countries. Swiss plugs (Type J) are compatible with Type C plugs (which are often used for phone chargers) but not compatible with Type E and F plugs (which are often used for computers).
Please remember that Switzerland is not part of the European union. The currency is Swiss francs (CHF). Many places (especially supermarkets and ticket machines) also accept euros, but the exchange rate is bad and you will get CHF in return.
For the weather in Fribourg click here.
Accomodation
Fribourg has a limited number of hotels. We recommend participants to book their room as soon as possible. Below you find a list of hotels. Most of these hotels can be found on booking.com. There is also a small number of rooms and apartments available on Airbnb. All hotels below including the hotels around Fribourg are easy to reach by public transport and the distance to the conference location is at most 30 minutes by public transport.
Hotels around Fribourg